Welcome to my bookstore. I'm happy to recommend the following books as an Amazon.com associate. These are mostly books that I've read, and that I've found to be interesting or useful in a field that I study. Click on the title, and you can order the book yourself through Amazon, the world's largest bookstore. (You'll want to click-through for up-to-date pricing, too.) Keep watching here for more books in new subjects!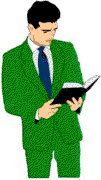 the Indonesia shelf
These are books about Indonesia in English. Australian readers seem to have no trouble finding them; this is for U.S. residents who have terrible trouble finding anything about Indonesia at their local bookstore.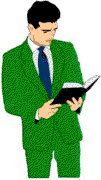 Books by Mike Finley
Acclaimed business and technology writer Mike Finley tells you all about the corporate future and high-tech from a human point of view.
Techno-Crazed:
The Businessperson's Guide to Controlling Technology- Before It Controls You
Michael Finley
Petersons Guides, October 1995


Why Change Doesn't Work:
Why Initiatives Go Wrong and How to Try Again and Succeed
Michael Finley
Petersons Guides, September 1996
Why Teams Don't Work:
What Went Wrong and How to Make It Right
Michael Finley
Petersons Guides, April 1995

Be ahead of the crowd! Advance order Why Teams Don't Work: the Audiocassette, due out from Penguin Highbridge Audio in May 1997.
---