Thoroughbred/Quarter Mare
Sound, athletic, willing
Seven years old
Available because daughters (riders) are leaving for college
Professionally trained
Eventing prospect
Northfield, MN


Penny (Capital Gains, Born April 15th 1995, pictured here as a four year old, eating a tree!)

Bay, 15.3 hands
Mother a thoroughbred, Father an Appendix Quarterhorse


Approximately seven months professional training
Mainly arena experience, some trails
Ridden both Western and English.
Jumping up to 2 feet in training

Qualities and experience:
Bold, forward moving
Middle of the pack dominence
No vices
Good feet, never needed shoes
Easy keeper
Quick learner
Does not spook often or easily
Accustomed to other horses, dogs, cats, & wildlife
Stalled at night, pasture/paddock during the day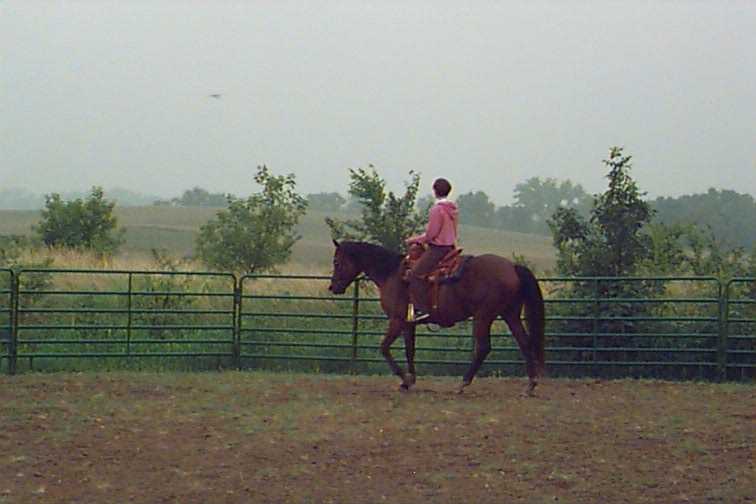 Penny as a three year old.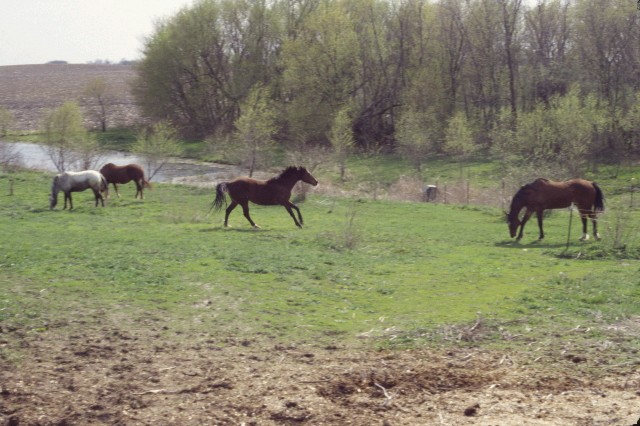 Penny in the middle
Penny - out to pasture for the first time this spring.
$2500
Penny will not be used after all the girls have left for college.
She is priced to go to a caring home.

Call Rosalyn at 651-463-5092 or email rpautzke@farmington.k12.mn.us if interested.